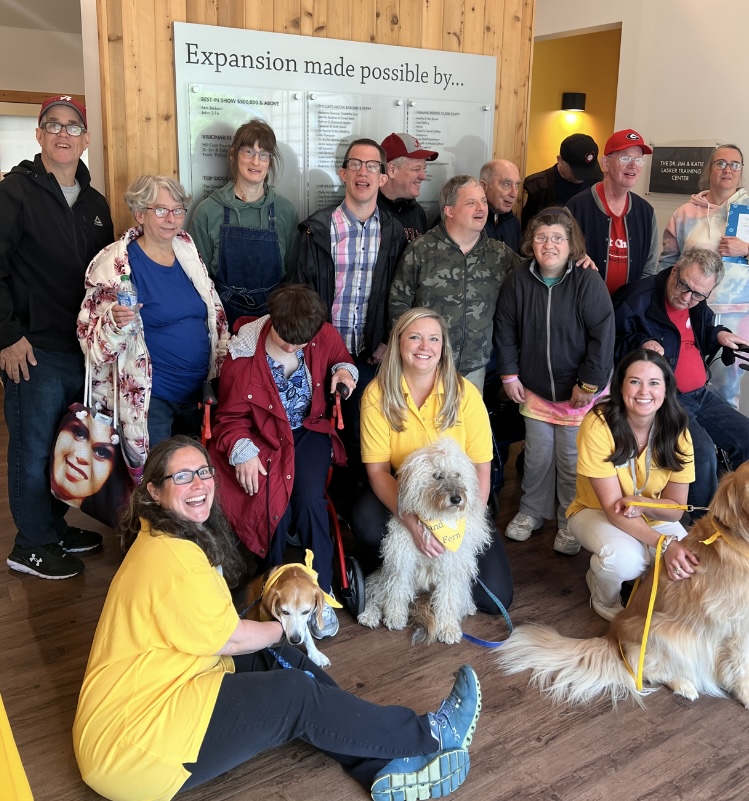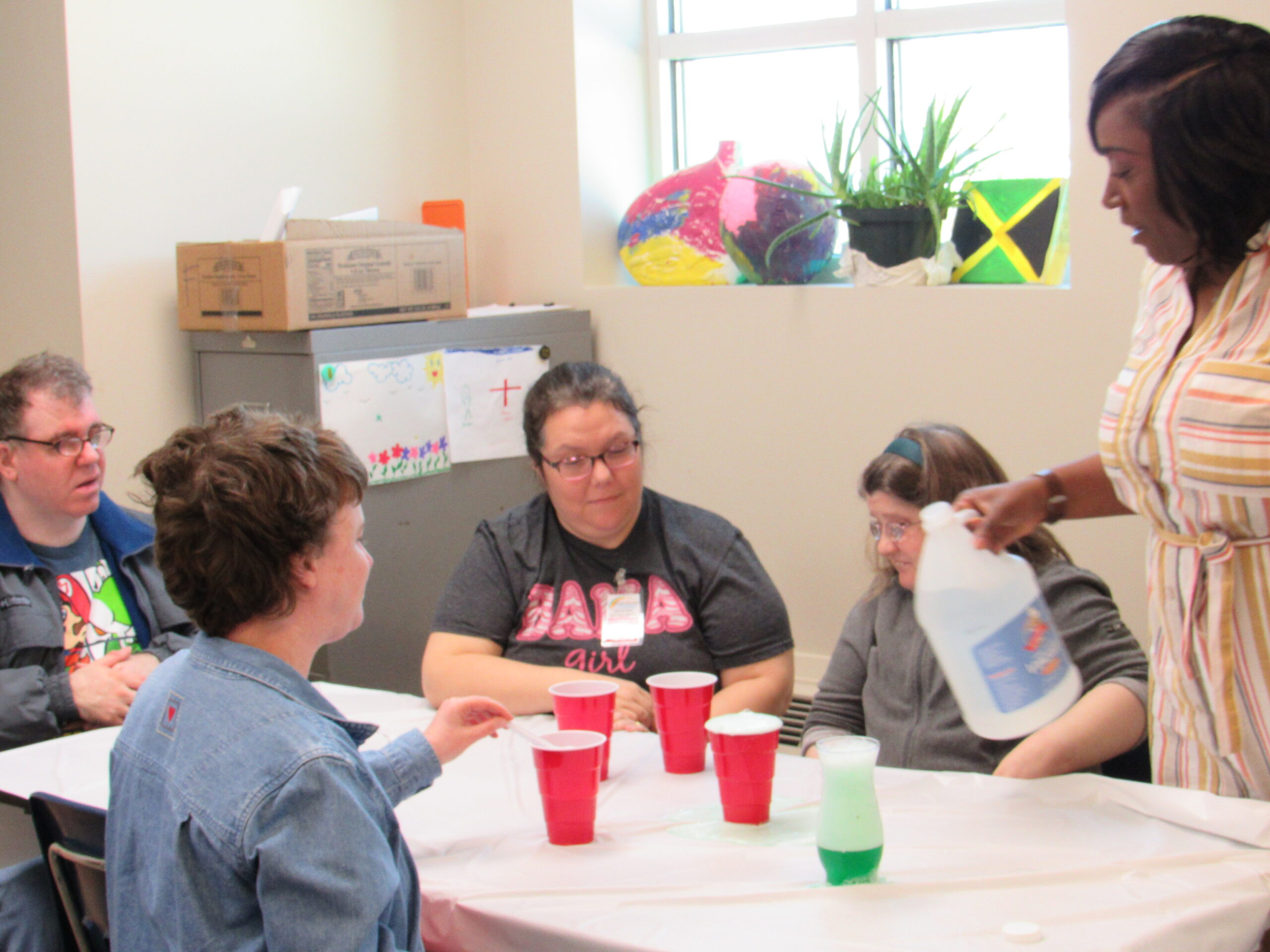 Our Day Habilitation Program is designed to provide a safe and supportive environment where individuals with intellectual and developmental disabilities can participate in a variety of engaging activities, learn new skills, and socialize with their peers.
Our trained and experienced staff is dedicated to providing individualized care and attention to each participant, ensuring their unique needs are met. We offer a range of activities designed to promote physical, social, and cognitive development, including arts and crafts, music therapy, cooking classes, fitness programs and other programs as they become available. Participants have the opportunity to build meaningful relationships with their peers and form lasting connections. We believe in fostering a sense of community and belonging and we strive to create an inclusive and welcoming environment where everyone feels valued and respected.

Our program also offers opportunities for individuals to develop vocational skills and gain valuable work experiences. Some individuals choose to participate in our vocational program during the hours that the Day Habilitation Program is not in operation and they earn an income for performing the work. Through partnerships with local businesses and organizations, participants can learn about different industries and gain hands-on experience in various fields.
We understand every individual has unique needs and goals and work closely with each participant and their family to develop a personalized care plan which meets their specific needs. The participants in the Day Habilitation Program are adults who reside in one of our Residential Group Homes or who reside in the community. Currently, all of the Day Habilitation Program Participants are recipients of the Alabama Medicaid Home and Community Waiver which provides the funding for their program services. We hope to provide these services in the future, to private-pay participants once the Day Habilitation Program is relocated to our new Rainbow Omega Community Center.